Factory of Senna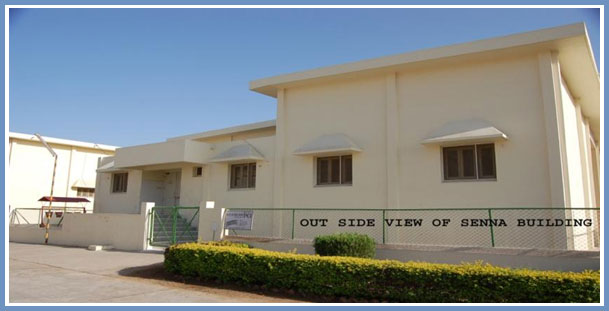 Jyotindra International have its own factory for manufacturing senna leaves pods powder and we are exporting it all over the world. We have Senna Drying facility to reduce the moisture of product and kill the insects. Drying of Senna at Inlet 145℃ and outlet 65℃ is carried out at Jyotindra's facility through the latest technology i.e. Rotary Dryer in order to reduce any bacterial count.
Dried senna transfer to cleaning section for manual cleaning. Wearing hand gloves, labors pick up the impurities like paper-pieces, stones, other impurities etc, and to be collected in a separate waste bin. These machines are having magnets to remove metallic impurities from the material. In the precision air classifier, the product separation is based on differential of lifting velocity. The lifting velocity is dependent on the shape and density, which affect the aerodynamic behaviour of the product in the air stream. Air classifier separation to separate heavies and light impurities.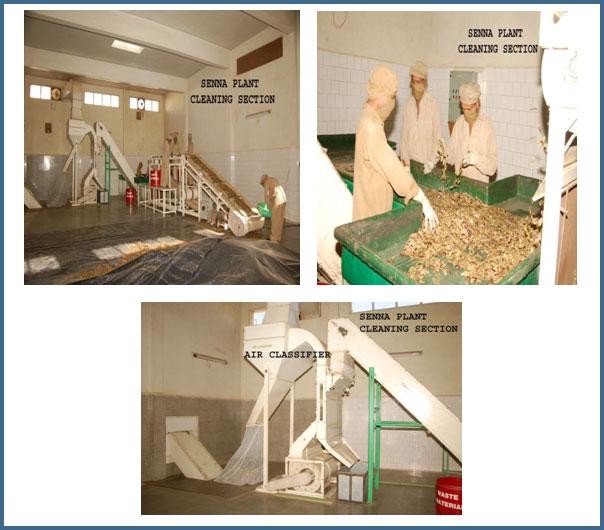 We have our own bale press facility to make final packing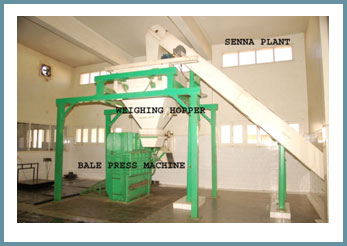 Packing
We have our own bale press facility for final packing of different Senna products. A feeding diverted is placed in-between the weighing hopper and bale press and then the sliding gate, at the bottom of the weighing hopper, is opened manually to take the material into the bale press. Before going into bale press the material passes through magnet to remove metal impurities. The produce is baled under hydraulic pressure and wrapped in gunny bags, cotton bags as per buyer's requirement for export. Bale is cross-checked for their weights on an electronic weighing scale.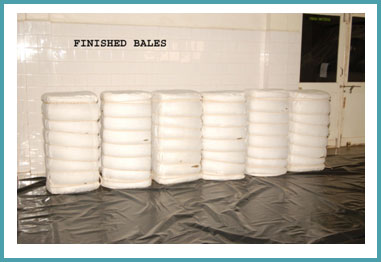 KeyWords
Senna supplier | Senna leaves supplier | Senna pods supplier | Senna pods powder supplier | Senna leaves powder supplier